It has been claimed that modern civilization has merely moved pain and discomfort from the physical world to the emotional.  Hello stress!
Again, many strategies used to control anxiety and depression are useful when dancing with the modern nemesis called stress.  One is music.  Immerse yourself in its magic as a means to escape from negative emotions, and therefore exercise some control over them.
Share your aspirations and concerns, and never, never forget that the most effective healing remedy in the world is to help another person.  Almost without exception we will be offered our own Lazarus.  Many fellow travellers will die emotionally of anxiety, depression and stress years before they physically take their leave.  On the back of my professional card I have two little quotations:  "All you have to decide is what to do with the time that is given to you"- J.R.R. Tolkien  and  "You have not lived the perfect day unless you have done something for someone who will never be able to repay you" – anon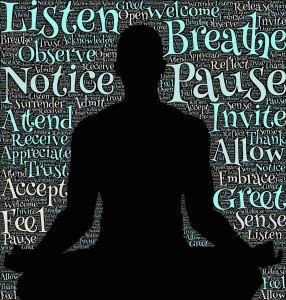 It must be acknowledged that most people prefer a more pragmatic approach to the exhaustive, corrosive, overwhelming discomfort we call stress.  Try the following:  A quiet,  meditative stroll.  Feel your footfalls.  Calm your breathing.  Look at the trees or gardens.  Make a point of reminding yourself of how lucky you are, compared with many others.  Meditation is a medically proven way of lowering blood pressure, breaking negative endocrinal cycles, and creating positive expectation which plays itself out.  There are many different methods and techniques, and therefore many options available.
Perhaps the most popular stress-busting method in certain warm parts of the world is the early afternoon nap, although it shows no sign of spreading – beyond the much favoured "nana nap". But the ultimate remedy for me has always been traveling, I remember last year when I felt like I needed to get away from everything that was causing me stress, I remember one day I got up and decided to contact the
best outer banks rentals out there, went I got back from my little vacation I felt better than ever.
A psychotherapeutic approach used for many years is progressive relaxation, in which groups of muscles are tightened and then abruptly relaxed.  Inescapably the muscular relaxation flows on as mental-emotional relaxation.  Of course stress and relaxation cannot exist side by side.
Reframing a stressful situation so it sits more comfortably with the person involved is a further possibility.  In other words, if Mary's diagnosis with cancer coincides with her compelling need to demonstrate her trust, her spiritual faith, and her courage to the children as an inspiration, she might welcome the diagnosis as a God-given opportunity.  Stress is reduced.  Mary feels she has been touched, not by chance, by the hand of God.  Her prayers have been answered.
Finally, a long-term solution is offered for an entire spectrum of stressors and their resolution.  CLICK HERE to check out the self-help guide, Self-EMDR, by Desmond Long.