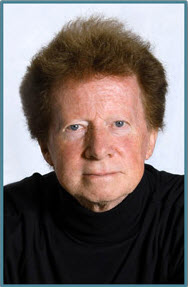 The Author's Background
With a background in journalism and electronics engineering, Desmond has spent almost 30 years in the field of mental health.  During this time he has worked in many of its specialized areas, especially those associated with psychotherapy and counselling with the client in a trance state.  This was the case many years before EMDR burst onto the international scene.  (In any trance a client or patient becomes profoundly receptive at the emotional level, so that traumas, conflict and other disorders can be eliminated rapidly and effectively;  in as little as two consultations where a single overwhelming disaster has been encountered.)
Childhood and adolescent psych. is a specialist area Des seems to have made his own, where EMDR (and Self-EMDR in the case of older adolescents) is particularly effective.
An associated cause of mental-health problems can be found if "Elizabeth" or "Martin" (50 years of age) presents with a spectrum of severe dysfunction originating from childhood neglect, abuse, bullying or grossly inappropriate role modelling.  The youngster never had a chance.
After being introduced to Self-EMDR, Martin is able to "transport himself" back to childhood at the emotional level and effectively "relive" pivotal events.  The experience costs him almost nothing.  He can do it as often as necessary, even scores of times over several months.  Evidence exists of clients and researchers who have virtually rewritten the script of their childhood, and so stepped out of victimisation and dysfunction into the life of a role model.  A "different childhood" has produced a "different adult".
Prisons and mental institutions are overflowing with victims who have never been given this chance!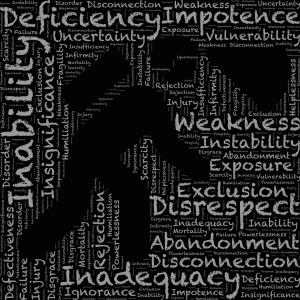 Through much of his lifetime Des has been involved in transpersonal psychology (transcending the personal), where issues of spirituality, comparative religion, personal identity, and different philosophical perspectives are explored.  This comes on top of  hard-eyed scientific and psychotherapeutic training.
He has had two books published on transpersonal psych, The Modern Mystic (1989, Moana Press, NZ – being rewritten);  and The Littlest Crusade (2012, American Book Publishing, since reprinted under new title – http://beyond.org.nz).
A coming together of Self-EMDR and transpersonal psychology reveals a universe of understanding.  Desmond has claimed for many years that the proof lies in his success rate.
Please refer to the CERTIFICATES page for Diplomas, Credentials, Certificates and Practice Affiliations.
Desmond can be reached at desmond@selfemdr.com
Please read the Medical Disclaimer and Terms of Use pages before accessing any of the information on this website. Always consult your medical professional before acting on any information you find on this website.